Candles stimulate the senses in many ways…certain scents evoke Happiness, aromatherapy inspires Calmness, Café candles can evoke a sense of Comfort and some make you want to DANCE!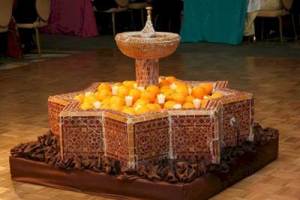 Here's a steal-worthy idea:
"An idea inspired by fashion: an important gala took inspiration from Yves Saint Laurent, and more specifically, from the designer's Moroccan home, the Jardin Majorelle. To evoke the exotic setting, a scented fountain filled with oranges and candlesspruced up the dance floor." –BizBash January 31, 2014 ~ 10 Best Ideas
Candles can greatly assist in creating an experience that you and your guests, registrants and attendees will start to enjoy as soon as they walk into the room as they take in the fragrance and enhanced ambiance that candles provide.
When your musical or comedic entertainment starts, or your caterer presents their creation, the room has already been set with the best mood and atmosphere that a meeting or event has to offer.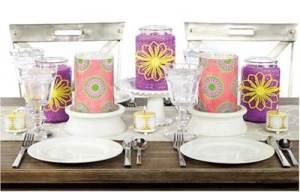 Make every meeting or event special with candles as they enhance your entertainment.
To stock up for your meetings or events or for your Wedding clients, Holiday events, Hostess Gifts and let's not forget Mother's Day visit https://scents-and-sensibility.mygc.com/Home.
Buy in bulk for the rest of the event year so you're never without illumination.
Burn times up to 200 hours!
Roxanne Sonder is the wife of Mark Sonder of Mark Sonder Productions, Inc., and a national Fragrance Consultant.  You can reach her at Roxanne.goldcanyon@gmail.com