North America's Largest Seasonal Halloween Retailer Announces 2014 Top Costumes
 More than 1,100 Stores to Open Across the United States and Canada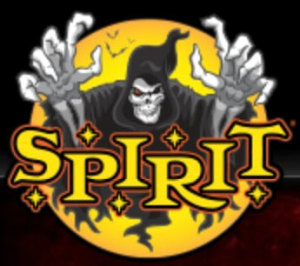 Spirit Halloween, the largest seasonal Halloween retailer in North America, has officially opened its doors for the 2014 Halloween season. Now celebrating 31 years of business, Spirit Halloween continues to provide one-stop shopping for everything from top costumes and animatronics, to accessories and more. This year, Spirit Halloween is excited to announce a new lineup of costumes available only at Spirit, including officially licensed products from two top TV shows, the hit HBO® series "Game of Thrones®" and AMC's "The Walking Dead."
"Spirit Halloween takes pride in providing shoppers with the largest assortment of high-quality Halloween costumes, decorations and accessories in the industry," said Steven Silverstein, President and CEO, Spirit Halloween. "With an exciting new lineup of top costumes and exclusive products, we're prepared for the start of another great Halloween season."
As the leading authority on all things Halloween, Spirit is thrilled to announce the top 10 costume trends for the coming season.
New Disney Frozen Characters like Elsa, Anna and Olaf
Disney Princesses such as Ariel, Rapunzel and Merida
Nostalgic Characters such as Dr. Seuss's Cat in the Hat and Where's Waldo
Official Game of Thrones
The Walking Dead
Superheroes including  Batman, Captain America, Spiderman and Transformers
Teenage Mutant Ninja Turtles
Day of the Dead
Outrageous Halloween Men's Suits
DIY is a big trend this year with themes around Harlequin, Burlesque, Punk, Leopard and more
With the continued popularity of Disney's "Frozen," characters like Elsa, Anna and Olaf are predicted to be fan favorites this season. Unique to Spirit Halloween stores, shoppers can find a huge variety of "Frozen" costumes and accessories for the whole family available in a wide range of sizes and styles so customers can find the ideal items to fit their needs. From carefully placed glitter snowflake prints on Elsa's full cape, to a double-layer skirt on Anna's dress to give the fullness of a real princess' wardrobe, the craftsmanship of each costume represents Spirit Halloween's high quality standards.
This season, with Halloween falling on a Friday, there are even more fun times to be had with costumes and décor to fill three days of spooky festivities. In addition to the wide variety of top costumes, Spirit Halloween offers a huge selection of accessories that shoppers can mix and match for DIY costumes.
Each of Spirit Halloween's 1,100+ locations in the United States and Canada showcase a huge variety of exclusively designed interactive displays and eye-catching decorations, offering shoppers a free "haunted house" experience as they shop the largest selection of spooky home and lawn decor. This year, Spirit Halloween's exclusive products include, but are not limited to:
Animated Swinging Décor – features classics like the Pumpkin Nester and the Zombie Girl Swing, as well as some new additions such as the Tire Swing Zombie Boy and the Lil' Nester Swinging Pumpkin Scarecrow
Possessed Slumber Party – highlights terrifying fan favorites like the Possessed Wall Hanging Girl, the Broken Spine Girl and the Roaming Antique Doll
Jumping Décor Line – includes the classic Jumping Spiders (available in black and brown) as well as the Jumping Dog and new Jumping Cat
Evil Toy Line – features Ghost Writing Book, Haunted Lamp, Decrepitrudy Animated Doll and more
Spirit Halloween also offers a new premier selection of Digital Décor featuring spooky characters customers can project on any surface and bring terrifying scenes to life. For the 2014 season, Spirit Halloween is introducing two new frightful titles, "Bone Chillers" and "Night Stalkers," featuring realistic scenes of skeletons rising from the grave and horrific night stalkers that are sure to give any houseguest a scare to remember.
To locate a Spirit Halloween store in your area, visit www.SpiritHalloween.com. For exclusive discounts and the inside scoop on all things Halloween, "Like" us if you dare on Facebook www.Facebook.com/SpiritHalloween, follow us on Pinterestwww.Pinterest.com/SpiritHalloween, follow us on Twitter @SpiritHalloween, follow us on Instagram @SpiritHalloween and check us out on YouTube www.youtube.com/SpiritHalloween. Upload your spooky Spirit Halloween shopping experience by tagging photos with the hashtag #SpiritHalloween on your social media channels.
About Spirit Halloween
Spirit Halloween (www.spirithalloween.com) is the largest Halloween specialty retailer in the country with over 1,100 locations in strip centers and malls across North America. Celebrating 31 years of business, Spirit is the authority on all things Halloween, offering one-stop shopping for everything from costumes to décor and party goods to accessories. In addition to being a fun and interactive event for shoppers, Spirit stores offer complete selections of costumes and accessories for infants/toddlers, children, 'tweens, teens, and adults along with exclusive décor you won't find anywhere else.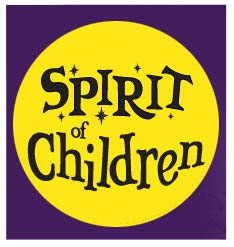 At the heart of Spirit Halloween is Spirit of Children (www.spiritofchildren.com), a program which focuses on making hospitals less scary for kids and their families. For the 2014 Halloween season, Spirit of Children's goal is to raise $5.2 million, bringing its total contribution to more than $21 million since its inception in 2006. Spirit encourages customers to help make a difference in a child's life this Halloween season and raise awareness about the program via Facebook and Instagram by using #SpiritofChildren in their photos.