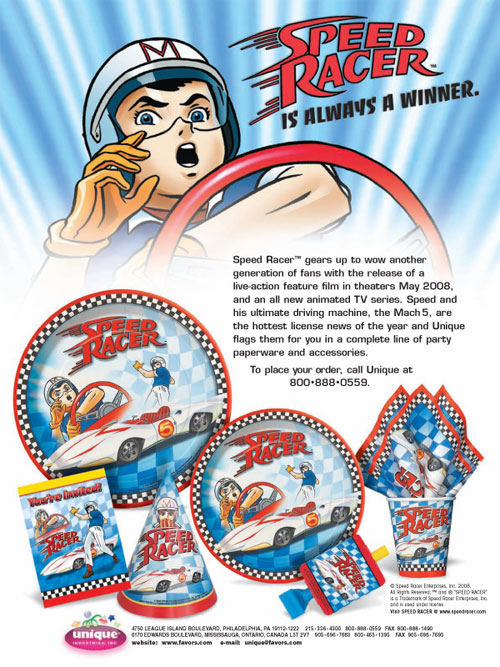 The star-studded movie cast includes Emile Hirsch, Christina Ricci, John Goodman and the Asian music star popularly known as Rain.
The special effects in this movie are awesome.

Major marketing and media promotions are unfolding across the nation such as Entertainment Tonight, USA Today, U-tube, etc.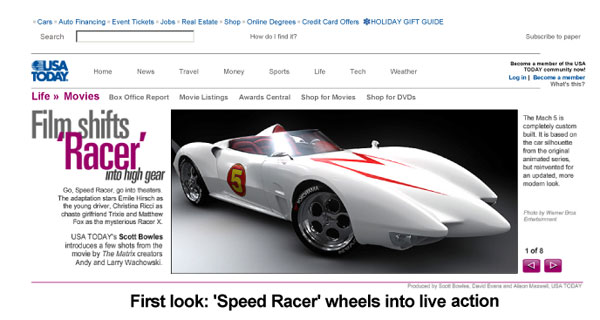 Unique is gearing up for this winning license with our eye-catching, CLASSIC SPEED RACER ensemble, featured in the December 2007 issue of Party & Paper Retailer. Our complete Speed Racer ensemble, including paperware, accessories, balloons and an awesome Mach 5 pinata, are shipping in January, to take any party into the winner's circle (available in US and Canada).
SPEED RACER Licensees are marketing a wide selection of classic Speed Racer merchandise, including costumes by Rubies, children's apparel, bedding, games, stationery and much more.