Aerial Bouquets names Pamela J. Smith AAF, PFCI as National Sales Director
Pam Smith brings over 40 years of industry experience to Aerial Bouquets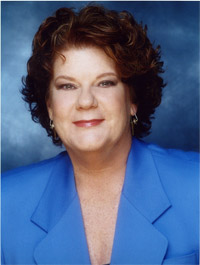 Aerial Bouquets today announced the appointment of Pamela J. Smith, AAF, and PFCI as its new National Sales Director. Pam will be responsible for program development of National Accounts with an emphasis on Supermarket floral departments. Her experience in floral, along with the advanced category management expertise of both Pam and Aerial Bouquets, will bring a fresh look to the balloon category as she introduces and develops promotions and programs across the country.
"We are very excited to have Pam as part of our Aerial Team. Her level of experience, innovation and passion for the industry is the perfect fit for our company at this time. With Pam as our National Sales Director, Aerial will continue to grow as a known leader within the industry," said Tracy Terrace, Principal and Vice President of Sales and Marketing at Aerial Bouquets.
A prominent member of the floral industry since the early 70s, Pam Smith brings a well-rounded knowledge of the supermarket floral industry from a retail and supply perspective. Pam's previous experience includes 8 years as Director of Floral for two major retail supermarket chains in the Mid West. For the past 19 years Pam has worked as Director of Marketing for Miami based Nature's Flowers where she has been instrumental in developing successful floral programs for retailers throughout the United States and Canada. Pam is a past recipient of the Floral Innovator of the Year and was awarded the PMA's prestigious Floral Marketer of the Year in 2000.
For Additional Information contact:
Paula Forck,
Aerial Bouquets
Phone 800-243-2234 Fax 636-532-5205
pforck@aerialbouquets.com
www.aerialbouquets.com
Aerial Bouquets has been in business over 25 years and is known as a leading supplier to many classes of trade offering balloon programs featuring foil, latex and all balloon accessories. Products also include plush, candy gift items, and a variety of floral accessories.