As Winter Weddings Gain Popularity,
Wedding Experts Discuss New Year's Eve Wedding Trends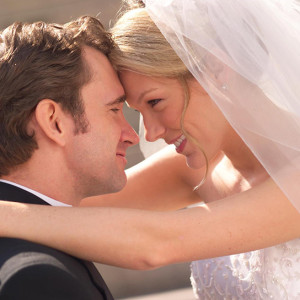 Though summer and early fall are often referred to as wedding season, a recent study shows winter is gaining traction in the bridal realm. According to the study, fewer couples chose to have summer and fall weddings in 2013 than in the previous years. However, though still a minority, winter weddings have increased by 2% from 2012 to 2013.
A popular time to hold a winter wedding is New Year's Eve, when couples can pop champagne, drop confetti, and most importantly, celebrate their wedding day while bringing in the New Year. Several celebrities have held their wedding ceremonies on New Year's Eve, including couples Will Smith and Jada Pinkett, Kate Hudson and Chris Robinson, Shania Twain and Frederic Thiebaud, and most recently, Big Bang Theory star Kaley Cuoco and tennis player Ryan Sweeting.
"More couples are getting married on New Year's Eve, and why not? It's the most festive night of the year," said Grace Caiazzo, owner and consultant at Bella Bridal & Heirlooms, an online bridal boutique that provides bridal accessories, wedding decorations and gifts. "It has become the perfect holiday for couples to celebrate their wedding and be surrounded by their dearest friends and family."
Caiazzo's additional thoughts:
Couples who live in warmer climates can still have a winter wonderland wedding. Choose a metallic color theme, hang crystals from centerpieces and throw some fake snow on the table for stunning table décor.  Make the dessert table full of fun, wintery desserts and add some cool lighting that looks like snowfall.
Hot color trends for New Year's Eve are gold, silver and black.
An exciting theme for a New Year's Eve wedding is a Masquerade party. Couples can hand out beautiful masks to their guests, which is a stunning accessory for ball gowns and tuxedos.
Incorporate clocks into the winter wedding décor so guests can keep track of the time and ring in the New Year.