How to Keep Neutrals Trendy and Interesting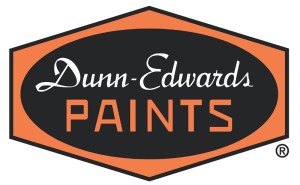 LOS ANGELES, Sept. 23, 2015 /PRNewswire/ — Neutral paints may seem like an easy choice in home design – colors that work with any style; but by following a few design rules, you can avoid being bland. With the right choices in décor items and color matching, a neutral palette can be just as stunning and inspiring as an array of bold hues.
Sara McLean, color expert at Dunn-Edwards Paints, provides four tips to take neutrals up a notch:
Mix and match– Merge multiple neutral palettes to create a quiet charm. Timeless and minimal, subtle varieties in neutral colors can create a unified, calm space without feeling flat.
Focus on textures– Highlight the beauty of a neutral palette with rich textures like leather accents, natural fibers, plush rugs or woven pillows. Maintain similarly neutral tones in the furnishings and allow the different textures to add character and depth to the room.
Incorporating metallics– For a sleek look in a neutral color scheme, try adding metallics that will stand out. Use pops of metallic in picture frames, mirrors, vases and fixtures to revamp a drab room. Other unique ideas include subtle metallic window treatments and bed linens.
Pair neutral with an accent– Accent walls, like a bold red or deep purple, pair perfectly with neutrals. Accent colors can be isolated to accessories, artwork and textiles that are easy to change through the seasons with a neutral backdrop.
Here's a quick guide on popular Dunn-Edwards neutrals in the new Then, Now and Forever collection. See the colors here:
Warm grays – DET620 Barnwood Gray, DET621 Palomino Pony, DET622 Portobello Mushroom, DET624 Sorrel Felt, DET637 Seagull Wail
Warm neutrals – DET633 Trail Blazer, DET628 Sepia Tone, DET639 Maple Brown Sugar, DET646 Warm and Toasty, DET652 Sunbaked Adobe, DET661 Equestrian, DET664 DaVanzo Beige, DET665 Grain Mill, DET668 With the Grain, DET671 Cameo Role
Off-whites/creams – DET635 Ecru Wealth, DET636 Flowering Reed, DET650 Celestial Moon, DET651 Wax Poetic, DET655 Melt with You, DET660 Natural Radiance, DET662 Buttercream Frosting, DET663 Clam Up, DET672 Instant Classic, DET674 Gunnysack
Feel free to share the tips with your readers by linking to the Dunn-Edwards Paints specs+spaces blog post here. Sara McLean is available for interviews.
Click-to-Tweet: Unsure of how to decorate with neutral paint? Avoid drab walls and be inspired with tips to keep neutrals exciting – http://ctt.ec/dSVeb+
About Dunn-Edwards Corporation
Dunn-Edwards Paints® has produced and sold premium paint products for more than 90 years and is the #1 Choice of Painting Professionals based on an independent study where licensed painting contractors in Los Angeles, San Diego and Phoenix overwhelmingly selected Dunn-Edwards Paints as the paint they would use on their own homes. With more than 120 company stores in California, Arizona, Nevada, New Mexico and Texas, and more than 75 authorized dealers throughout the Southwest, Dunn-Edwards is one of the nation's largest independent manufacturers and distributors of architectural, industrial and high performance paints and paint supplies. Dunn-Edwards Paints international presence includes authorized dealers in China, Guam, Lebanon, Lithuania, Mexico, Nigeria, Philippines, Saipan, Singapore and South Korea. The company is dedicated to preserving and protecting the environment, and produces its coatings in the world's first and only LEED® Gold-certified manufacturing plant. Based in Southern California, the company is composed of approximately 1,500 employees. For more information, visit www.dunnedwards.com, www.instagram.com/dunnedwards, www.pinterest.com/dunnedwards, www.facebook.com/dunnedwards, and www.twitter.com/dunnedwards.