Ann Michaels & Associates, a leader in Customer Experience and Social Media Management programs, today announced the results of the Social Media Wait Time Study for Retailers.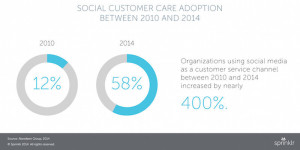 How long is too long when it comes to receiving an answer to a product or service question in social media? More customers are turning to social media sites for customer service issues and questions, which creates a tremendous opportunity for retailers.
"Mystery Shopping now encompasses social media measurement in addition to onsite and e-commerce evaluations. As customer expectations in this area have increased, it ' s more important than ever to adapt an omni-channel evaluation approach when it comes to customer service measurement and path to purchase inquiries, " explains Kathy Doering, President of Ann Michaels & Associates. " Our most recent wait time study was executed using mystery shoppers across the country to initiate an inquiry across three communication channels; Facebook, Twitter and Email for each brand evaluated. "
The first Social Media Wait Time Study for Retailers was conducted in 2012. While there has been significant improvement of wait times across retailers, there are still opportunities for improvement.
Of the 30 retailers evaluated, 6 retailers achieved a 100% response rate across all three communication channels and all times of day.
J.C. Penney, Meijer, Hy-Vee, Aeropostale, Victoria's Secret and Old Navy took top honors.
The lowest score was at 33% with most of the others ranking in between.
Click here  for a copy of the Social Media Wait Time Study for Retail 2015.
About Ann Michaels & Associates
Ann Michaels & Associates has been providing customer experience measurement tools to clients across North America since 1998. A leader in mystery shopping and customer feedback services, Ann Michaels & Associates realized the inevitable impact that social media would have in business. The company soon developed and launched a social media monitoring program for clients to monitor and measure brand reputation and customer satisfaction.