In other words, says Segel, you can no longer use the bad economy as an excuse for not doing well. In fact, overall retail sales are much better than recorded because of two simple reasons:
Gift cards have become a best-selling gift. However, they are not counted as retail sales until they are redeemed. So, many of these sales will not show up on the books until after the holidays, and as we know, not everyone redeems all of their gift cards.The biggest growth in retailing has been from the Internet. Those numbers are never included when retailers report same store sales.
Retailers who have a successful holiday season will be the ones who simply tune out the bad news and do everything they can to keep their doors open.
If you're not sure what strategy to embrace, Segel's book is a good starting point. Filled with practical advice drawn from his two-and-a-half decades of retail experience, it covers everything from incorporating e-commerce marketing into your business to writing a business plan to handling legal and accounting issues.
Segel even provides a bonus CD with forms, templates, and samples to help retailers manage employees and inventory, track financial performance, create sales and marketing tools, and add signage to a store.
"Poor management puts stores out of business, not economic climates," Segel asserts. "Recessions reward the flexible and nimble. There is business out there to be had, and I believe sharp retailers can achieve great sales numbers now despite the economy. They need to adopt the attitude displayed by a store owner who recently posted in response to my weekly Q&A session, Retailer's Advantage. He said, 'We choose NOT to participate in the recession.' The more store owners who mimic his resolve the better."
Segel says to make the most of the slow economy, retail store owners should get back to the basics. Here are a few suggestions: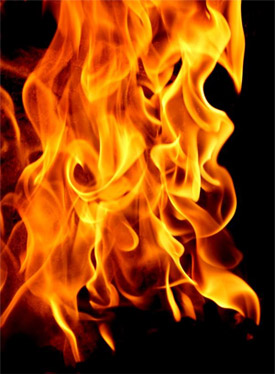 Bring them in with hot items. To get customers into your store this holiday season and after, you must offer them merchandise they simply can't turn down. "Stock your shelves with items that have the Wow Factor and thus send customers into an 'I have to have that' or an 'I must give that as a gift this year' buying frenzy," says Segel. "Once you've identified the 'hot' items for the season, determine which ones are the best fit for your store. Then research which other stores in your area sell those products. If you can become the sole seller of a certain 'hot' item in your area, you will be in great shape. Providing great merchandise that's heavy on the 'hot' items for a given period will be your trump card for surviving any recession. Don't you forget it!"
Make your store the place to get the best stuff. Too many retailers put price first and item second. Reverse it—always put the item first and the price second. But do remember, this doesn't mean that you can stick your head in the sand about price. "I was at the airport in Louisville recently, and as I was walking past the PGA store, I noticed they had a table out in front with some terrific buys," says Segel. "I was shocked when I saw a sweater I liked for only $9.99. I quickly tried it on and decided at that price I had to buy it. As I was checking out, a store employee suggested another sweater that was $39.99. And since I already had my wallet out I figured I might as well buy it too.
"My point is that pretty much everyone has a hard time resisting a good sale," he adds. "So, get in touch with your vendors and see what buys they're offering for cheap these days. And don't be afraid to do some negotiating if necessary. Many of your vendors will be willing to sell cheap because of the slow economy. By including items in your inventory that you've purchased from your vendors on the cheap, you'll be able to tempt your customers to part with their cash."
Give them something to talk about. Strong businesses are built on word-of-mouth advertising. The kicker is that in order for word-of-mouth advertising to work, you have to get people talking about your store. A great way to do that is through creative promotions, eye-catching window displays, in-store contests, and of course, all that great merchandise. All of these things are what make you different from the competition and what make your store stand out in the eyes of your customers.
"The holidays are a great opportunity to use promotional activities to excite your customers and generate enthusiastic word of mouth," says Segel. "For example, offer a discount on a certain weekend to anyone brave enough to come to your store dressed as a holiday-related personality or character. Or partner with a nearby bakery and offer delicious holiday treats for shoppers along with a coupon that gives a discount at the bakery to every customer who buys in your store that day."
Stay in front of your customers. If you don't already ask your customers for contact information when they buy from you, now is the time to start. Simply following up with past customers to ask how they like an item they recently purchased, to inform them about an upcoming sale, or to offer them special discounts is a great way to capture the fruit closest to the ground during a tough economy. You'll tempt them into coming in again and making a purchase without giving away the store.
"The key to having your existing customers come back to your store lies in you and your salespeople mastering the Art of the Friendly Reminder," says Segel. "I have seen stores have huge increases just by requiring their employees to make follow-up phone calls to customers. For example, if a customer recently purchased new cookware from your store, have a sales associate follow up with her to see how she is enjoying it and let her know that you just received a great shipment of cooking utensils or cookbooks."

Introduce the discount-later sales technique. There is a relatively new promotional idea that is being adopted by many retailers with a great deal of success. Here's how it works: A customer makes a purchase for a certain amount, let's say it's $105. Because she's reached the sales mark of $100 or more, you, the store, give her a coupon for 15 or 20 percent off of her next purchase. The kicker is the coupon cannot be used the day of the initial sale and is valid for only the next six days.
"These kinds of deals are proving to be very effective," says Segel. "They give customers a compelling reason to come back to you and come back soon, while that sweater or purse or espresso machine she thought about but didn't buy is still fresh on her mind. In fact, studies show that the return rate on these discounts is over 70 percent. That is a pretty significant success rate that will help you bring in a bunch of customers who may not have come back at all."
Sell every person who walks through the door. Remember, it is your job to maximize every customer who walks through your doors. You might be rolling your eyes at the impossibility of that proposal, but Segel says these tough times require a change in attitude. And yes, you can do this without being too aggressive or pushy.
"Keep in mind that if someone enters your store, the potential exists for him to buy simply because he is in your store," says Segel. "Take the time to train your sales associates on how to engage your shoppers without alienating them. Remind them that just selling one item to one customer is not good enough and that the store benefits the most when a customer buys multiple items. So, make sure the phrase 'May I also show you our fill-in-the-blank?' becomes second nature to them."
"I believe we are about to observe an unprecedented period of growth," says Segel. "But in order to take part in that growth, you have to be around to see it, and that means taking the right steps now. Block out the naysayers who say you can't be successful in this economic climate and ignore your own negative thoughts. If you take on a positive attitude and stay focused on doing everything you can to please and impress your customers, you will weather the economic storm."
About the Author:
Rick Segel, CSP, a seasoned retailer of 25 years, owned one of New England's most successful independent women's specialty stores. He is the marketing expert for Staples.com, a contributing writer for numerous national publications, and a founding member of the Retail Advisory Council for Johnson & Wales University. Rick is the director of retail training for the Retailers Association of Massachusetts. He is the creator of the Retailers Association of Massachusetts Awards of Excellence Program (RAMAEs) that has recognized over 50 of the most innovative retailers in the state.
Rick is currently serving on the Boards of Directors for five corporations and associations. After authoring and developing The Retail Technology Assessment Survey and The Retail Store Assessment Survey, online assessment applications designed for small- to medium-sized retailers, he created The Retailer's Advantage, a membership website devoted to helping independent retailers improve their businesses.
CSP (Certified Speaking Professional) designation from the National Speakers Association, an elite rank held by only 7 percent of professional speakers. Rick is a past president of the New England Speakers Association, and he has been a featured speaker in 49 states, and on four continents, delivering over 1,900 presentations.
Rick has authored nine books, two training videos, and a six-hour audio program. Retail Business Kit For Dummies, published by Wiley, Inc., became the #1 selling retail how-to book in the United States in January 2002 and is now in its 2nd edition. Laugh & Get Rich: How to Profit from Humor in Any Business, published by Specific House, has been critically acclaimed as a must-read for its insightful outlook at our entertainment-based society and has been translated into Japanese, Chinese, and Korean. The Essential Online Solution: The Five Step Formula for Small Business Success, published by Wiley, Inc., is a primer for business owners on creating e-commerce success. He is also the author of Rick Segel's Retail Inventory Control Solution: Open to Thrive and The 5,000 BEST Sale & Promotional Names & Ideas Ever Compiled and co-author of Retailing in the 21st Century. Most recently, he authored WOW Them Into Your Store: The Art and Science of Creating Powerful Promotions and Sensational Sales and Becoming the Vendor of Choice: The Secrets to Powerful Retail Relationships, both published by Specific House.
Rick also has tons of experience with the media and has appeared on TV, radio, and in many print articles. His down-to-earth, street-smart approach to business makes him a crowd pleaser wherever he goes.
About the Book:
Retail Business Kit For Dummies®, 2nd Edition (Wiley, September 2008, ISBN: 978-0-470-29330-0, $34.99) is available at bookstores nationwide and from all major online booksellers.

For more information, please visit RickSegel.com .