THE DOODLEBOPS will begin a new tour in September of 2007 taking them across the country to make new friends and share their energy and catchy music.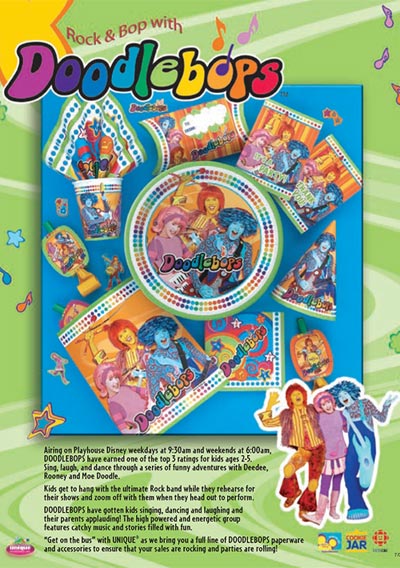 Unique offers a full line of DOODLEBOPS paperware and accessories to ensure that your sales are rocking and parties are rolling!
20" Star Foil Balloon
Bulk #21770 & Package # 21771
Be sure to visit THE DOODLEBOPS website for more information ( www.doodlebops.com ) and to see all upcoming tour dates!
Please contact me with any questions.
Thanks for your business!
Regards,
Mark Keats, National Accts. Mgr.
Ph. # 856-988-8265, Fax: 856-988-7446