Board Members who have been elected to serve this balloon and party goods industry association are as follows: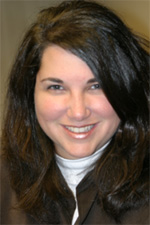 President, Elissa Mast, E&R Sales, Inc., Midlothian, VA
1st Vice-President, Curt Terrace, Aerial Bouquets, Chesterfield, MO
2nd Vice-President, Tim Vlamis, Pioneer Balloon Co., Wichita, KS
Treasurer, Craig Albrecht, Betallic LLC, St. Louis, MO
Regional Director, Billy Giannasca, Rainbow Balloons, Woburn, MA
Regional Director, Molly Kuhl, Anagram International, Minneapolis, MN
Associate Regional Director, Dale Moore, Andon Balloons, Richfield, MN
Past President, Lee Kaufman, Brody's 800-4-Balloons, Chicago, IL
Executive Director, Marty Fish, Wichita, KS
The IBA Board of Directors provides leadership and guidance on behalf of all IBA members throughout many market segments developing programs to support industry education, to promote balloon sales, and to voice our right to sell balloons. Through the committee work of many member volunteers, the IBA is committed to keeping the balloon industry safe, financially sound and steadfast for the enjoyment of future generations.
For more information about the International Balloon Association please visit www.ibaonline.net or contact Marty Fish at the IBA office, 866-413-7358.